Source your fish directly from
the biggest market

of British boats and producers.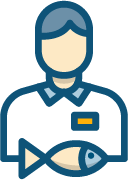 Now every merchant can be a market buyer - with access to the landings of the best British Inshore fishermen and producers.
Whether buying a single fish or a full box - you'll experience unbeatable quality with 100% traceability.
We make our fishermen's catch visible to you as it lands on our app and deliver it directly to your kitchen, Monday-Friday. No storage, no waste - just 100% traceability from catch to plate and the most phenomenal fish inside every box.

Once you're signed up to buy through Pesky, you'll receive a list of what's landing in real time, as well as a forecast of what's due to arrive that evening/early morning. Depending on where you are in the country, we then pack, ship and deliver that fish between 24*-48 hours from landing, with a unique provenance story in every box.
*Depending on whether you order in the evening or the morning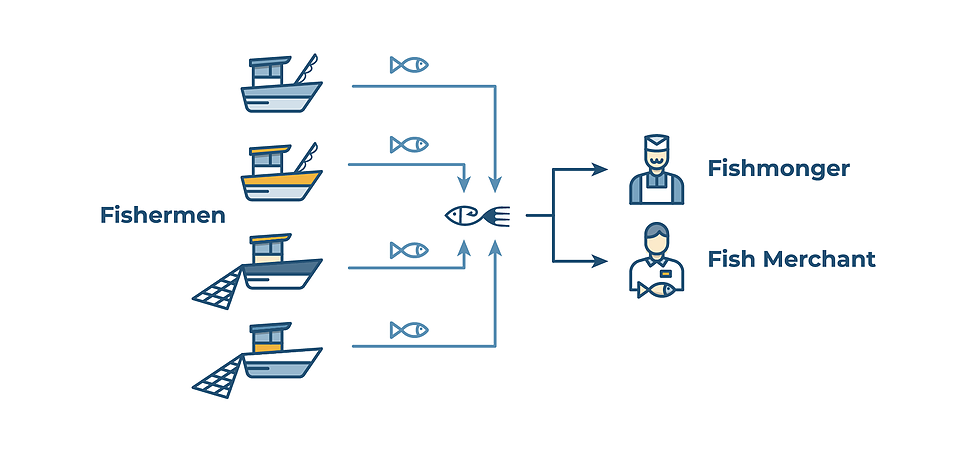 The biggest market of inshore fishermen and producers - giving you access to the widest range of wet fish and shellfish landed that day, alongside the best British aquaculture and smoked produce.
Source everything you need from the real time landings of our fleet, with guaranteed delivery from boat to buyer in as little as 24 hours.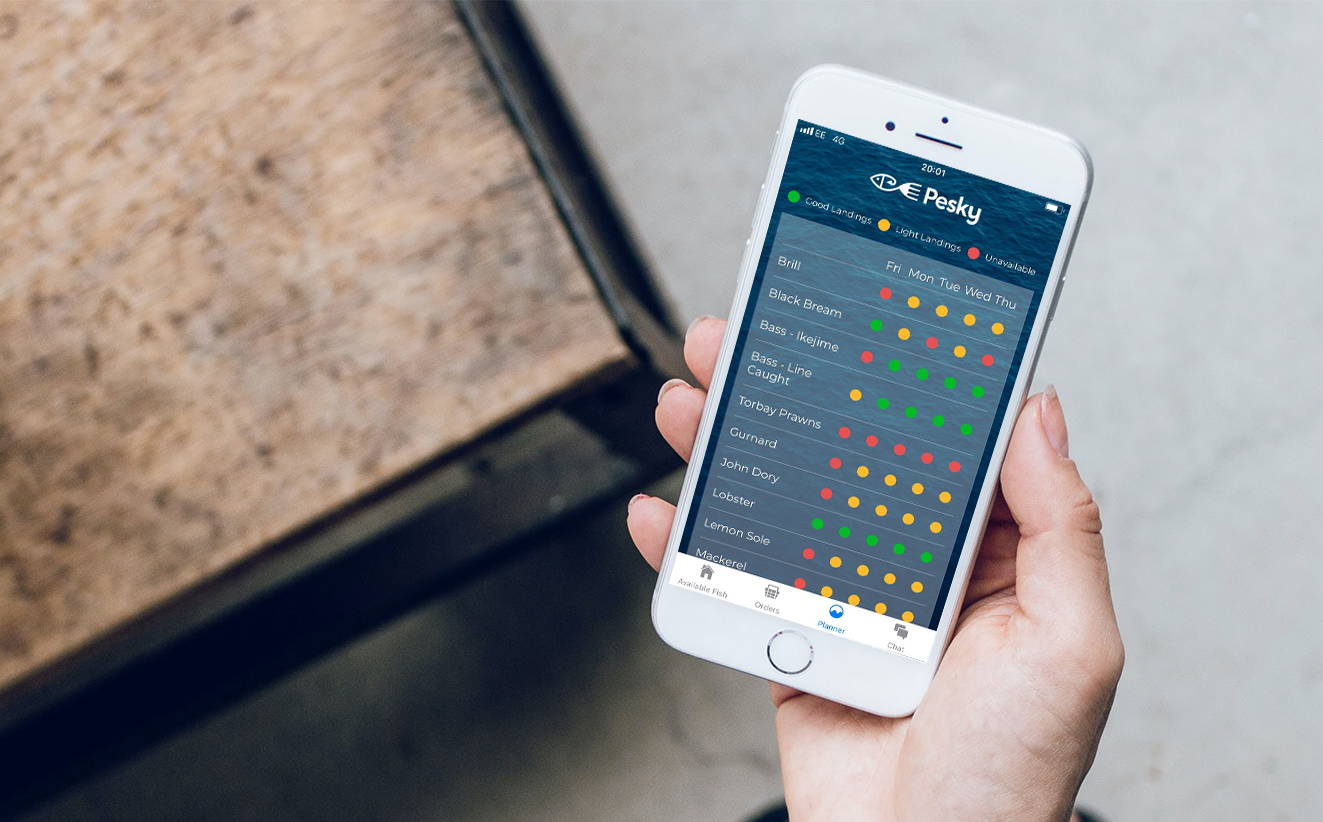 Our pioneering fish forecast allows you to plan your inventory based on what's due to land over the next 5 days - helping you source as efficiently as possible while dramatically reducing inventory waste.
Our amazing port team prepare and pack your fish as soon as it lands - delivering an unbeatable level of quality and consistency with every order.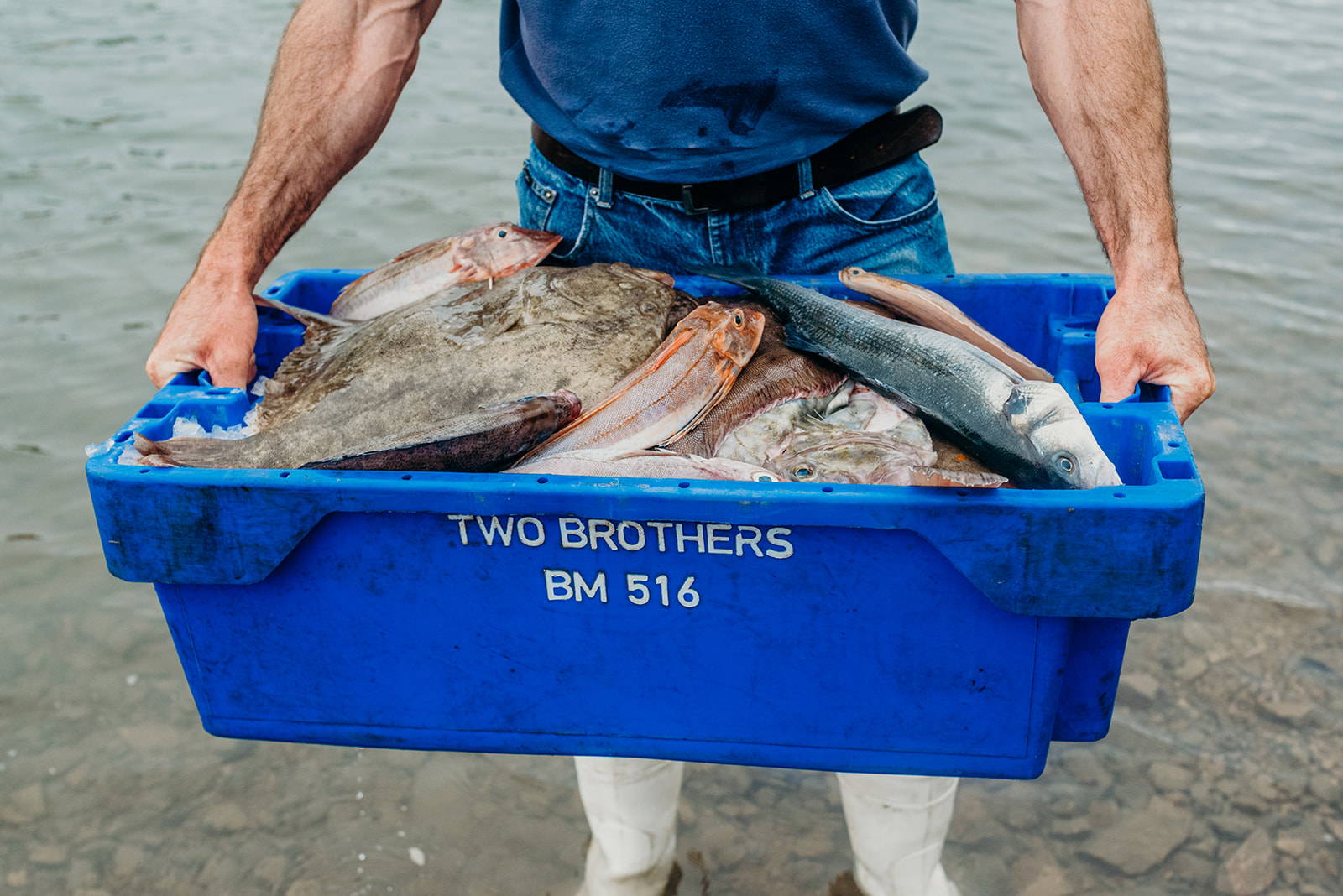 The Pesky Market ensures 100% transparency so you know the skipper of the boat you're sourcing your fish from.
We would love to have a chat to see if we can support you with any of our fishermen's catch. Drop us a message on the form below and we'll get back to you within the next 24 hours.