Pre-order
Ullapool Smokehouse Salmon
for Christmas

The finest salmon, hand-reared by Wester Ross in Scotland
Traditionally smoked using whisky barrel oak
"Nothing compromised, nothing rushed."
Hot and cold smoked salmon from Ullapool Smokehouse
It wouldn't be Christmas without Smoked Salmon
Smoked salmon is an essential part of Christmas. From spectacular canapés on Christmas Eve, to a luxurious breakfast on Christmas morning. A whole side can also be the star of the show for Boxing Day lunch.
However you choose to serve it, Christmas just wouldn't be Christmas without smoked salmon.
We spent months searching for the best smoked salmon producer in the UK, and we found him in a converted lock-up in the small town of Ullapool, in the Scottish Highlands. His name is Iain Boyd.
Iain produces a malt whisky cured smoked Scottish salmon and a heather honey cured hot Smoked Scottish salmon.
Iain sources his salmon from Wester Ross. An independent fish farm who've been hand rearing Salmon since 1977.
Their farm is an entirely hands-on operation, despite the fact that hand rearing requires three times more labour than at conventional farms.
The team are on the water every day to feed and observe the fish paying meticulous attention to animal welfare.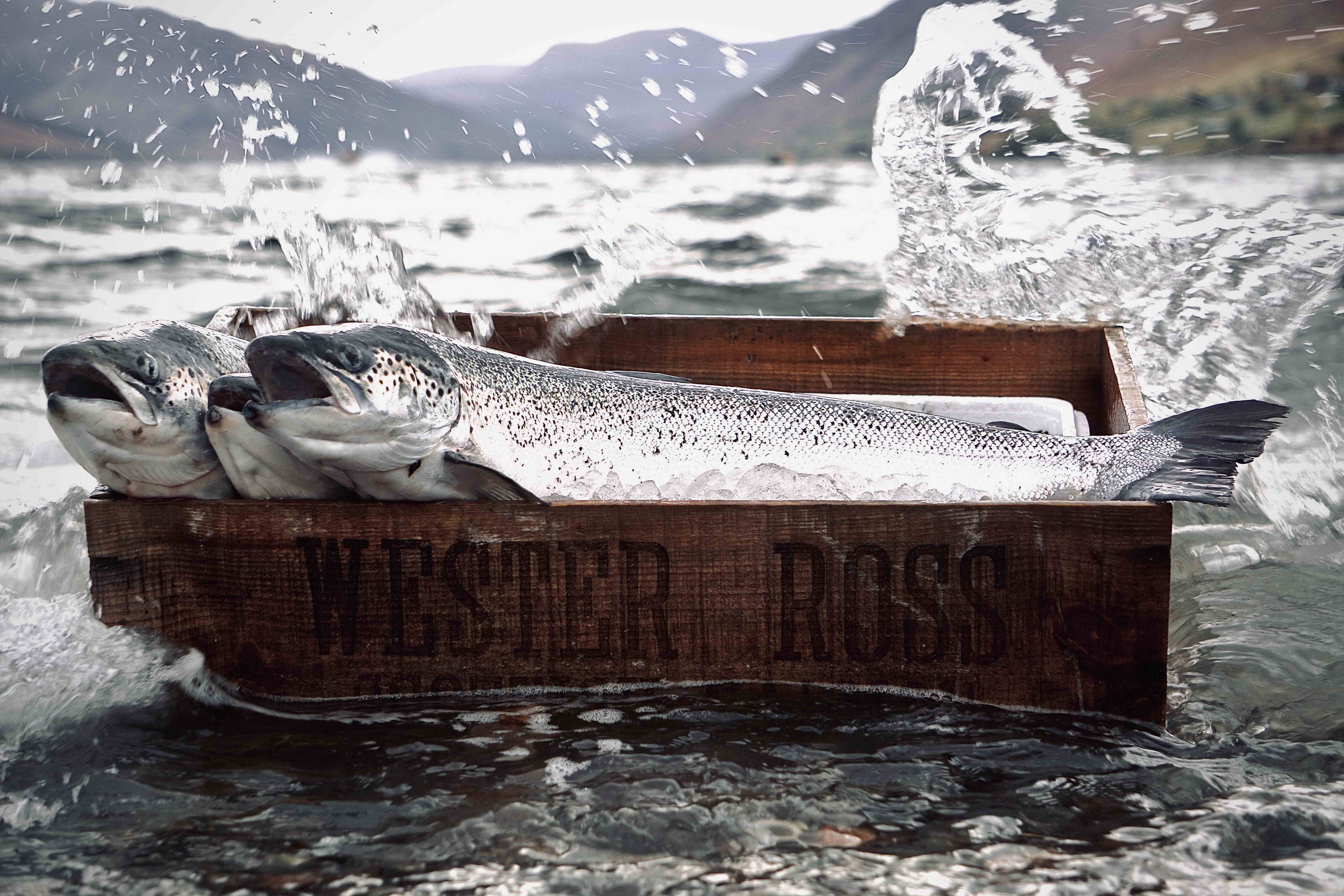 "Nothing forced, nothing compromised, nothing rushed"
Iain's approach to producing this incredible product is simple: just sea, salmon, salt, smoke and time.
He starts by curing the salmon fillet in sea salt for 12 hours. It's then washed and placed in the cold chiller to dry.
The fillets are placed on wire racks and loaded into the kiln before being smoked using wood chips from old oak whisky barrels. The smoking process takes up to 12 hours, sometimes longer. The secret to the hot smoked salmon is heather honey glaze and a 15 minute cook at 200 degrees.
A lot of producers who sell through the supermarkets use de-frosted salmon that's been cured, dried and smoked in one day to allow them to produce such vast quantities. Iain likes to take his time to get it right. "Nothing forced, nothing compromised, nothing rushed.'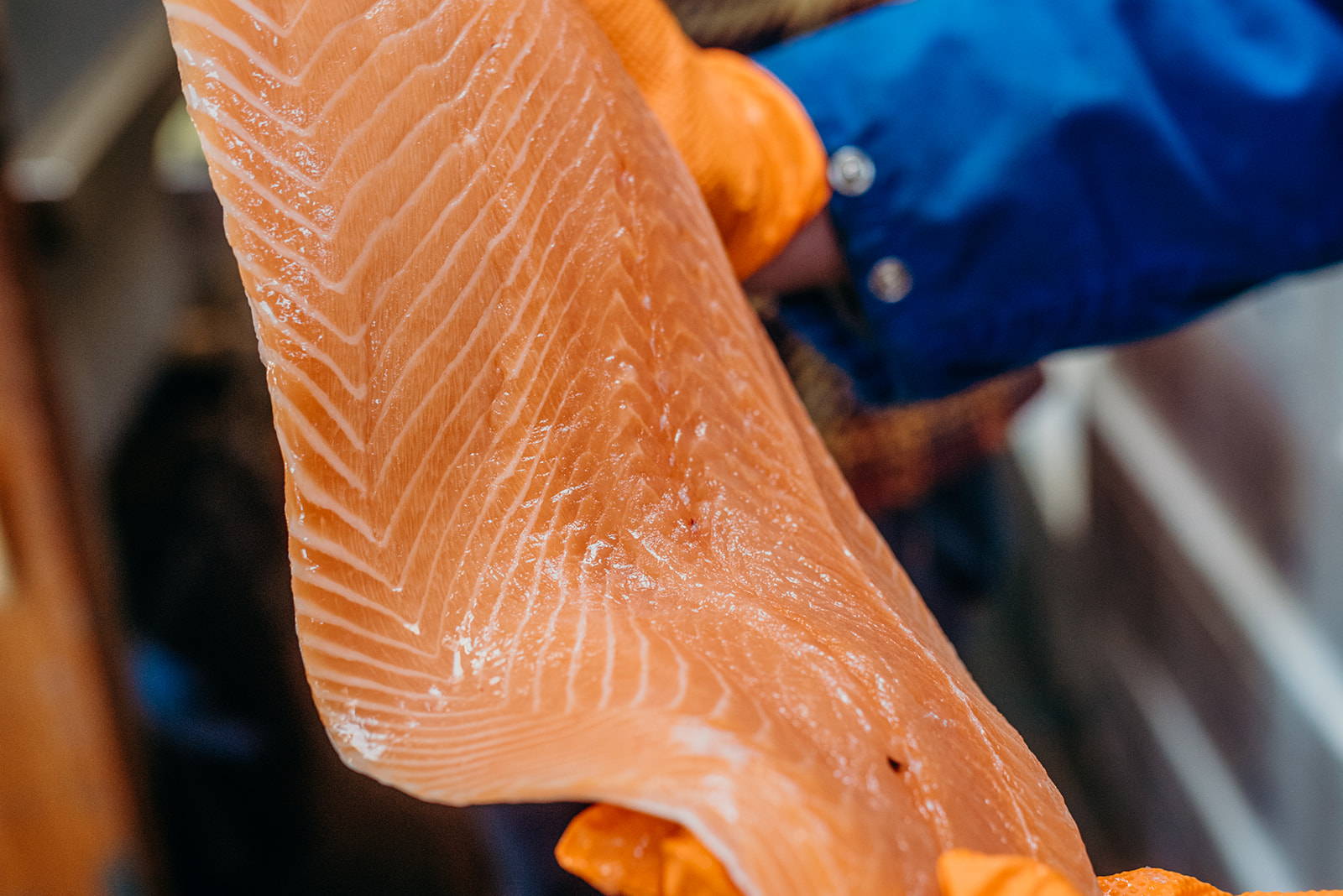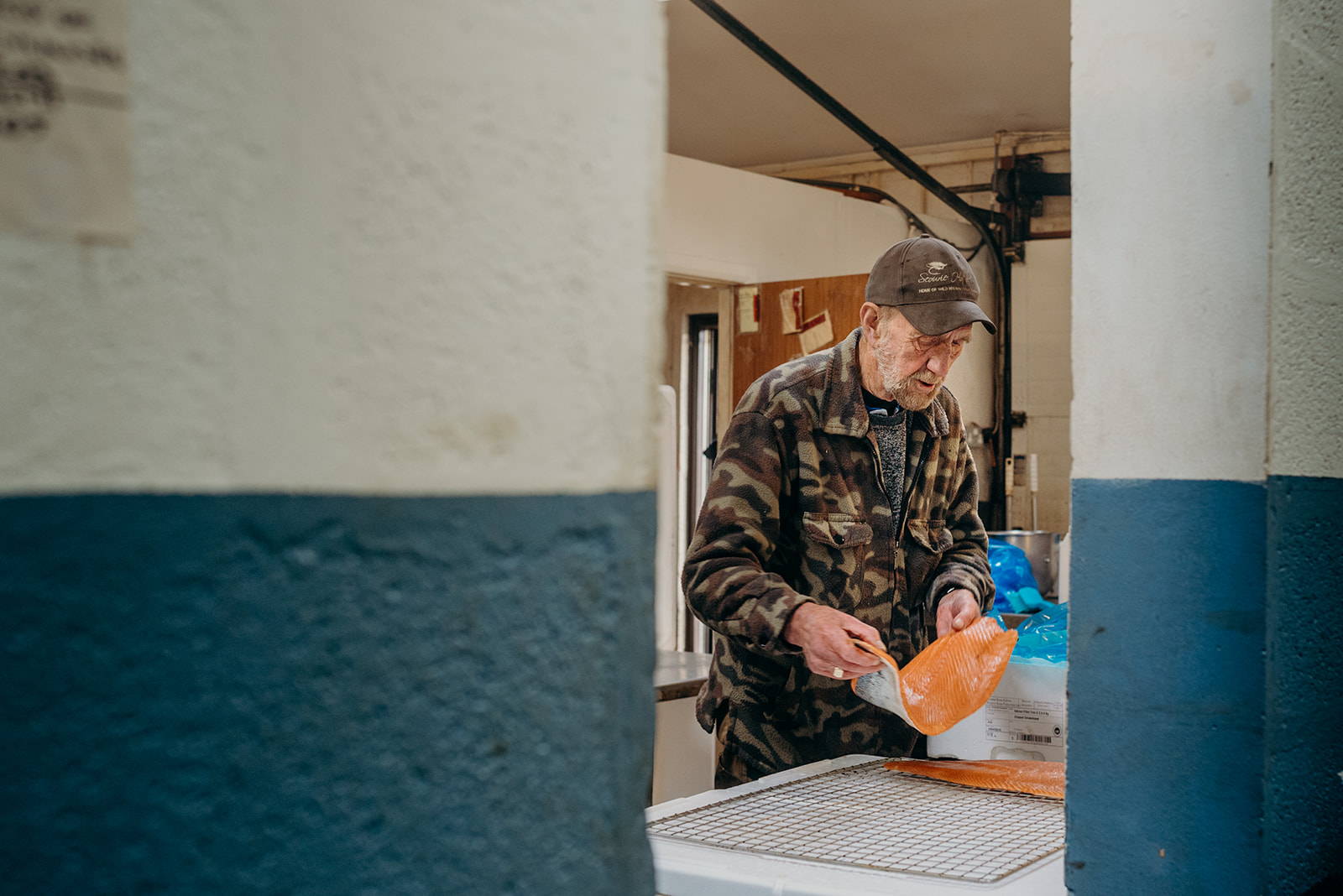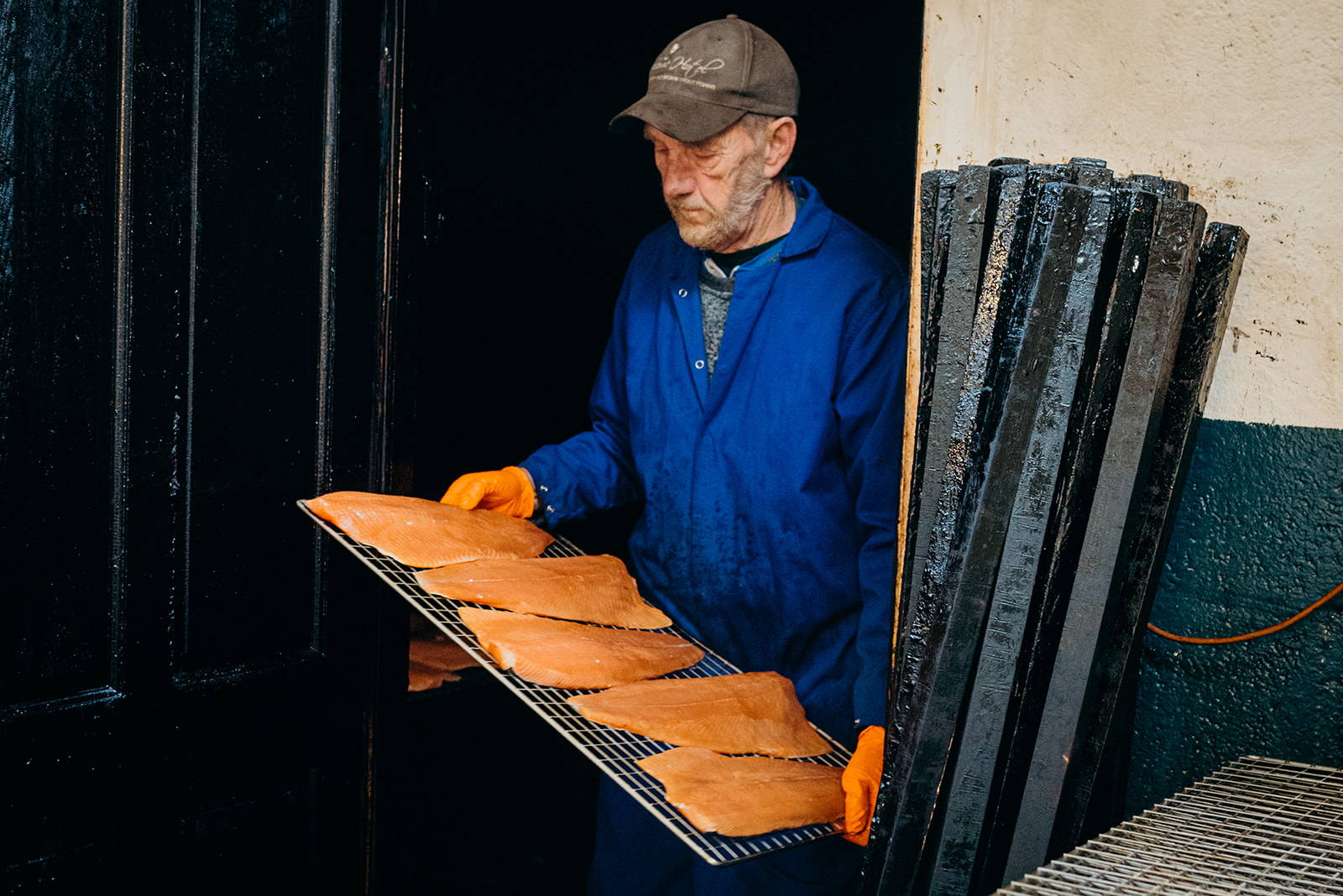 Learn more about how Iain produces his sensational salmon
Pre-order now for
FREE Christmas delivery
We're taking pre-orders for Iain's hot and cold smoked salmon now. Place your order for delivery on 21st December.
We'll send you a confirmation email with tracking details so you can ensure you're in when we deliver.
Make sure you've saved some space in your fridge, these beautiful sides are approx 55cm long and comfortably serve 8 people.